- Mark-16 -
Special Purpose Geared Reduction Unit
NOTE: All our Gearbox Products are ORGANIC, GLUTEN-FREE, CONTAIN NO GMO's, and will not upset anyone's precious FEELINGS or delicate SENSIBILITIES.
The Mark-16 is a reduction gearbox which was designed for client who was building a new, special purpose bush aircraft. The aircraft is a high-wing, single piston-engine design, the primary purpose of which is to be a "flying pickup truck". The aircraft has an immense cargo hold and ramp-like rear access door. It is powered by either a turbocharged Lycoming TIO-540 or Continental TSIO-550 engine, mounted high in the fuselage under the main spar. The Mark-16 gearbox is in the nose, driven by a specially-designed driveshaft and couplings.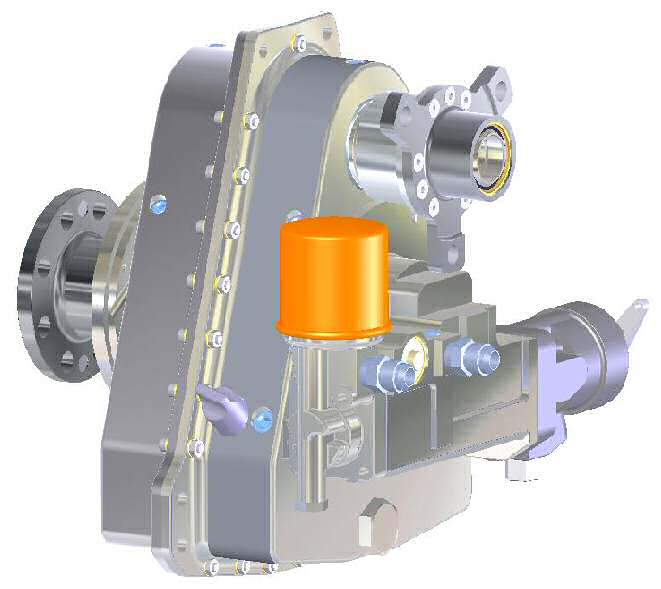 This gearbox weighs 72 pounds. It was designed with an 800 lb-ft input torque capacity and a 3000 pound thrust capacity, and has the strength to handle the large gyroscopic loads and high-angle-of-attack asymmetric loads of a 10-foot diameter propeller. It has its own separate lubrication system, including an internal sump, removable finger-screen, integrated oil pump, oil filter, oil thermostat, and plumbing to an external oil cooler.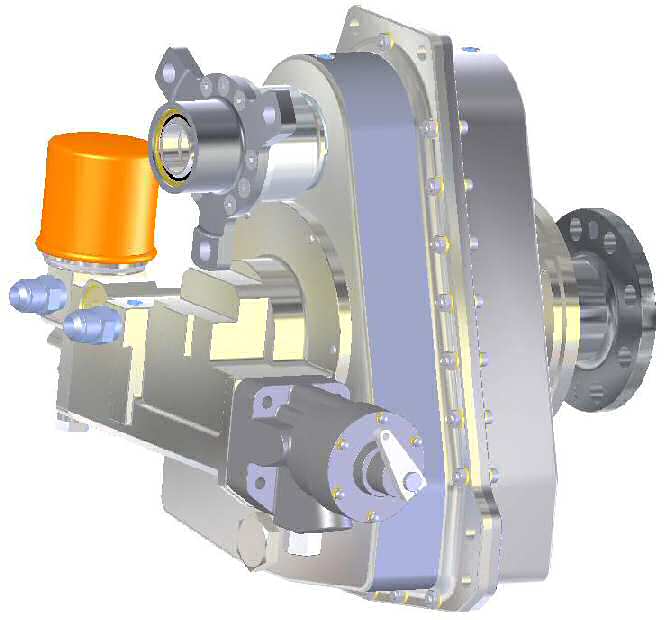 The Mark-16 includes the provision for a reversible prop control and the beta-feedback mechanism which a reversible prop requires.
PROJECT STATUS
This product was being held as proprietary to the client who contracted the design. The restrictions have now expired, and the design, or a derivative design, are available.