- Mark-15 External Dimensions -
AND a 3D-CAD File of the M-15 Gearbox Assembly
The following pictures show the major exterior dimensions of the Mark-15 gearbox.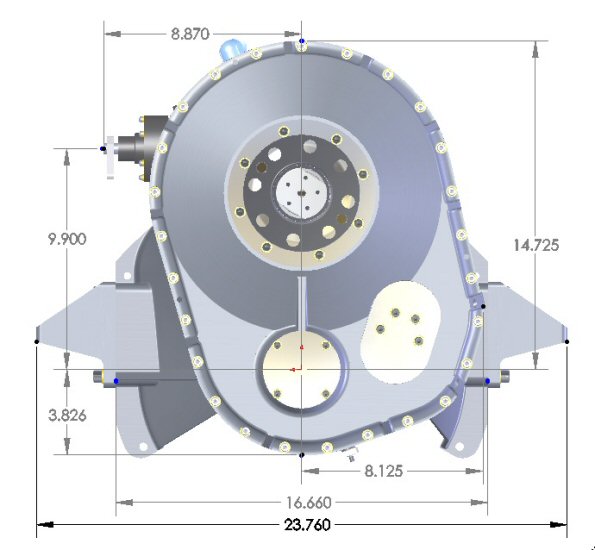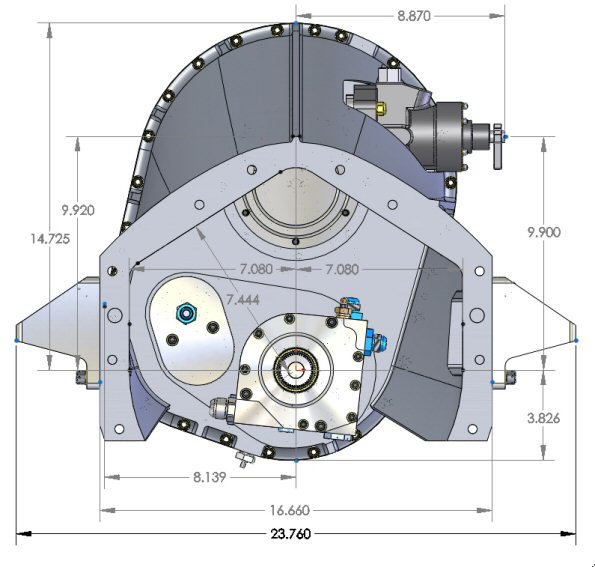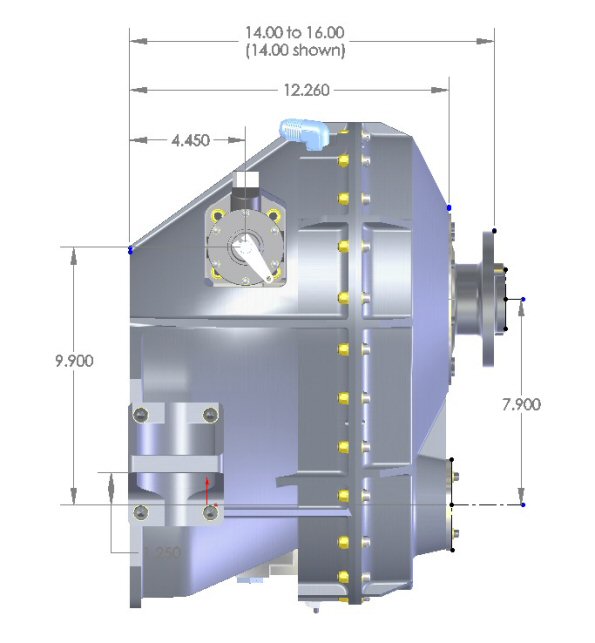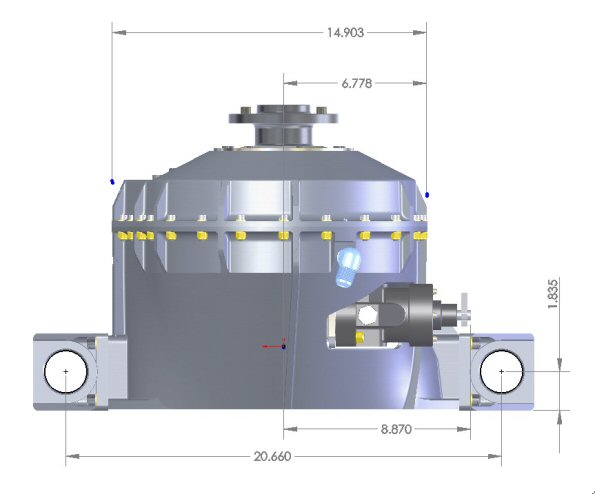 In order to provide a perspective of the Mark-15 with respect to cowl lofting, the following 3 pictures show side views of the Mark-15 gearbox with 20, 18, and 14-inch diameter spinners each with the rear face located in-plane with the prop-flange face, which is approximately where an actual spinner bulkhead will be located.
Note that in order to provide even more cowling flexibility, the Mark-15 gearbox is available with one, two and three-inch longer propshafts than shown here.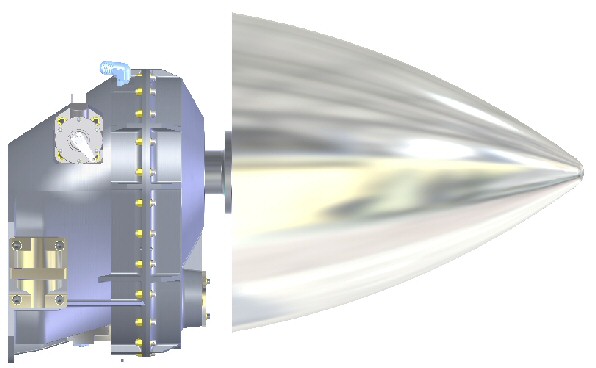 20-inch Spinner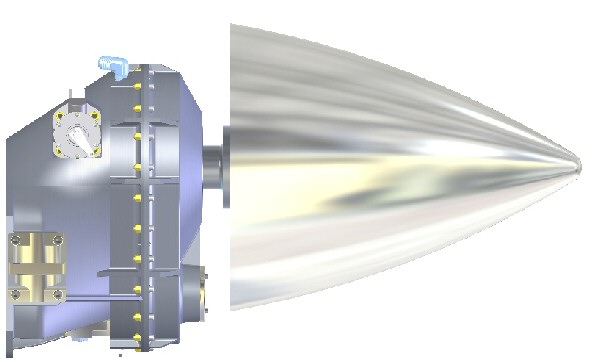 18-inch Spinner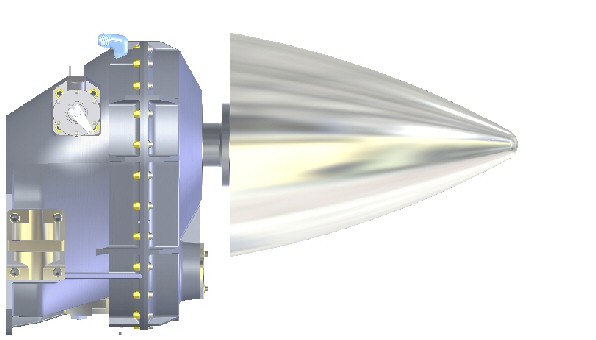 14-inch Spinner
We have recently made available a 3D-solid-model file of the Mark-15 to help potential customers with design and lofting efforts. Use THIS LINK to download the Mark-15 3D-model.
In order to view this 3D file, you will need to download the free eViewer program from the SOLIDWORKS website.
Click on THIS LINK to download the free 3D Viewer from the SOLIDWORKS site. The link takes you to the SolidWorks download page. Follow the instructions there to download the viewer. Install it on your PC or MAC and open the Mark-15 3D file you downloaded from EPI. You will be able to view and manipulate the Mark-15 on your screen in 3D.