- Aero Commander 685 with Orenda V8s-
An Impressive Aircraft In Flight
NOTE: All our Products, Designs and Services are ORGANIC, GLUTEN-FREE, CONTAIN NO GMO's, and will not upset anyone's precious FEELINGS or delicate SENSIBILITIES.
Late into the Aero-Commander 685/Orenda conversion STC program (mid-1996), EPI was retained to design an engine mount to meet the client's perception of the requirements. EPI responded quickly, designing and analyzing the prototype engine mount in less than a week, without ever seeing the aircraft. EPI worked long-distance on the phone with the fabricating technicians to get the first mount built in just over two weeks from the beginning of the design effort. The first mount required only a single tiny modification to fit the aircraft. It survived Part-23 pull tests, and the prototype aircraft has used two mounts made to that design for the entire test-program to date.
EPI's extensive usage of CAD technology allowed quick response to the customer's rapidly-changing set of requirements.
EPI provided consulting services on several other aspects of this aircraft conversion, including cooling and lubrication system issues, test flight instrumentation, and test flight data capture, reduction and interpretation.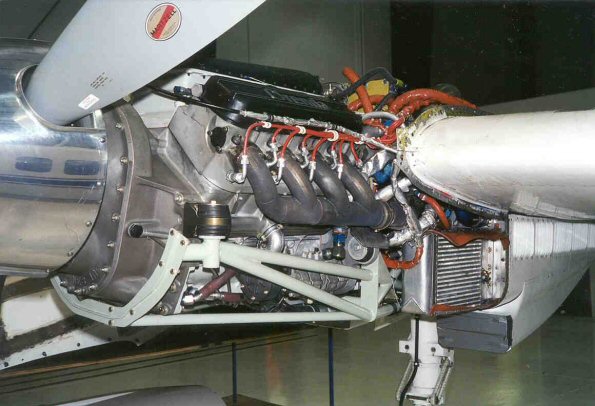 Port-Side Engine Installation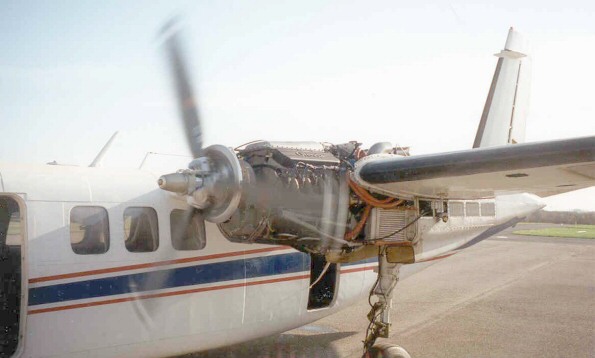 Runup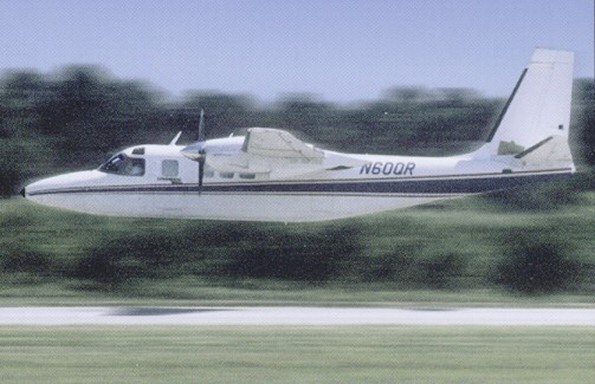 Flyby
We had the opportunity to pilot and land the converted aircraft during the test program. The performance was spectacular, especially by comparison to the anemic performance with the certificated GTSIO-520 engines. Takeoff was quite easy within 1200 feet from brake release without doing anything heroic or spectacular. Engine-out performance was quite comfortable, at and below the published Vmc for the certificated AC-685. The single-engine climb rate was high enough to be in the range normally experienced only by turbine pilots.
The STC was never achieved for this conversion. SEE WHY.